THANK YOU!



"The CEO's Heart"
A Thank You Message From Donna Krech...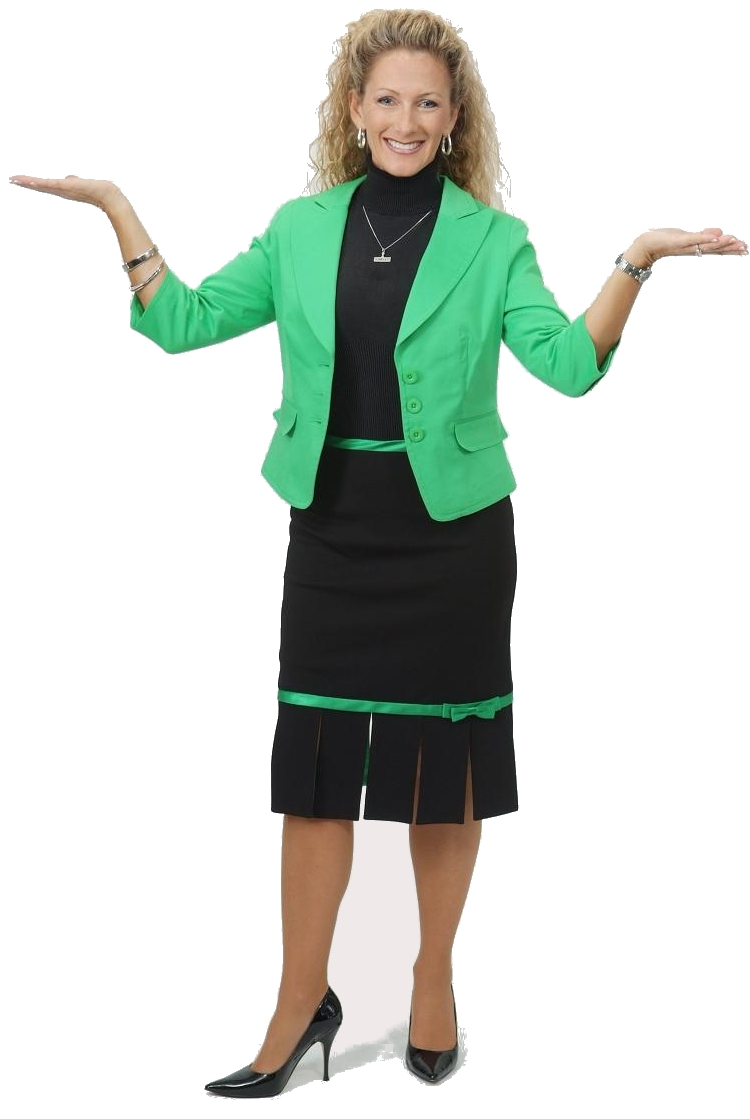 I started in weight loss industry over 25 years ago. When I got involved I was so excited and eager to learn all I could about servicing members and ready to acquire the knowledge to really help people reshape themselves.
Instead, I was taught a 'sales pitch'. I watched sales people pressure customers into buying a membership simply because the sales person wanted to 'gross'. I learned how to teach the members from the members!
I left that facility and moved to another. Again I was thrilled at the opportunity to finally learn what I desired to learn, how to help people really lose weight, get fit and feel great. Again, to my dismay, I was taught another sales angle.
I am, by nature, a very enthusiastic, upbeat, energetic, determined individual. I realize now that these are certainly qualities of a successful sales person, and I'm sure now, that's why I always got pegged into that position. In my heart, though, I've always felt like it's that kind of passion and fervor that's is exactly what's necessary in order to help another human being attain his or her goal, any goal of any kind.
When I entered the world of ownership I realized that weight loss centers were pretty much just that… weight LOSS centers. I figured out very quickly that every company I knew of actually counted on the fact that members would be gaining their weight back! It was counted upon as return business! It felt wrong, I wanted my locations to be different.

The company I had become a franchisee with is no longer in business. It offered a good program and I saw many pounds lost, but it was a very strict way of eating. Not something someone could do for the rest of his or her life. When we started this company, we knew that's what was going to make our program different. We would start a company where the program was a lifestyle change. We would begin something that would include a person's favorite foods and their day-to-day activities so that the change would be a comfortable one.
We knew that if we made these factors a part of our program, people would have the tools they needed in order to keep weight off. You see, all weight loss programs work, as long as you stay on them. Once you go off of them, and begin eating your favorite foods again, the weight returns. Thin&Healthy is a program that incorporates your favorite foods into it. Thus, the need to go off the program to eat them simply never takes place. The weight stays gone.
I'm thrilled at the privilege and responsibility of running this organization. This program is the best! It's the way my family eats everyday and it's helped tens of thousands of people to gain self esteem, more confidence, higher energy, a happier life and more! The people are outstanding. There is someone there every step of the way guiding, educating and encouraging you. And the opportunity is unequalled.

Many of our members have become center owners through our licensing program. They've lost weight themselves and are keeping it off. They've made the choice to help others to do the same. If you're tired of losing and gaining, losing and gaining, Thin&Healthy is for you. You'll lose enjoying your favorite foods so you'll maintain the loss permanently. If you're looking for a fun, upbeat, positive business opportunity that offers an immediate return on investment and very high profitability, again, the answer is Thin&Healthy. As an owner, I've never felt such reward! Our program truly is best and our member's lives are changing because of that. The financial rewards are great too. We get to do the most amazing thing in the world… help a person improve their life and become happier and healthier than they ever dreamt of being while making money! The fact is this. At Thin&Healthy our goal isn't just to make a living… we intend to make a difference. And we are humbly achieving that goal.
Finally, I'll leave you with this thought. There are a lot of goals programs out there. It's exciting to think of hitting your goals in life. My hope for you is that you'll attain victory instead. You see victory means you're defeating the enemies that come against you everyday to steal, kill and destroy your dreams. Victory means you're following a battle plan that gives you final supremacy in the battle that is life. Victory means you're winning the war against doubt, fear and worry. Victory means you're living victoriously even if you don't hit every single goal set. This is simply a thought that means the world to Thin&Healthy and to me. Should you decide to join our program, we believe you'll finally have victory in your war with extra pounds and possibly your battle with making the right career move too. I look foward to connecting with you on facebook and twitter! Have a spectacular day!